tire pressure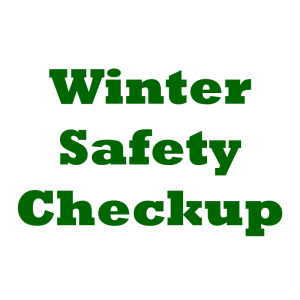 Come in now for our winter safety check. Mention this ad and receive 10% off any additional auto repairs.
Test Coolant Strength
Top Off All Fluids (antifreeze, washer fluid, power steering, etc.)
Replenish Oil Levels
Inspect Tire Tread Wear & Tire Pressure
Test Battery & Inspect Cables
Inspect Wiper Blades
Inspect All Exterior Lights
Inspect Brakes
Inspect Belts & Hoses
Need a SUMMER CHECK-UP?
Come and see us – right in the center of New Providence – for your seasonal check-ups!
SUMMER CHECK-UP
Let us make sure your vehicle is reliable and runs efficiently all year long.
Price to be determined by vehicle type.
Summer Check-Up Includes:
Oil change & filter
Lubricate chassis and grease points
Check A/C system, Freon pressure & look for leaks
Check coolant and anti-freeze condition
Check belts & hoses for wear
Check lights and brakes
Check tires & pressure
Top off all fluids