News

Why go far to rent a car?
Rent from someone you know and trust!
Rental rates vary with vehicles starting at $49.95.
Call 908-464-7277 for availability and reservations.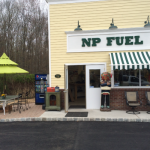 Come visit us at our brand-new station!
We are proud to announce our newly opened gas-only station at 1789 Springfield Avenue, adjacent to McDonald's and across the street from Zita's Homemade Ice Cream in New Providence.
We look forward to seeing you soon!